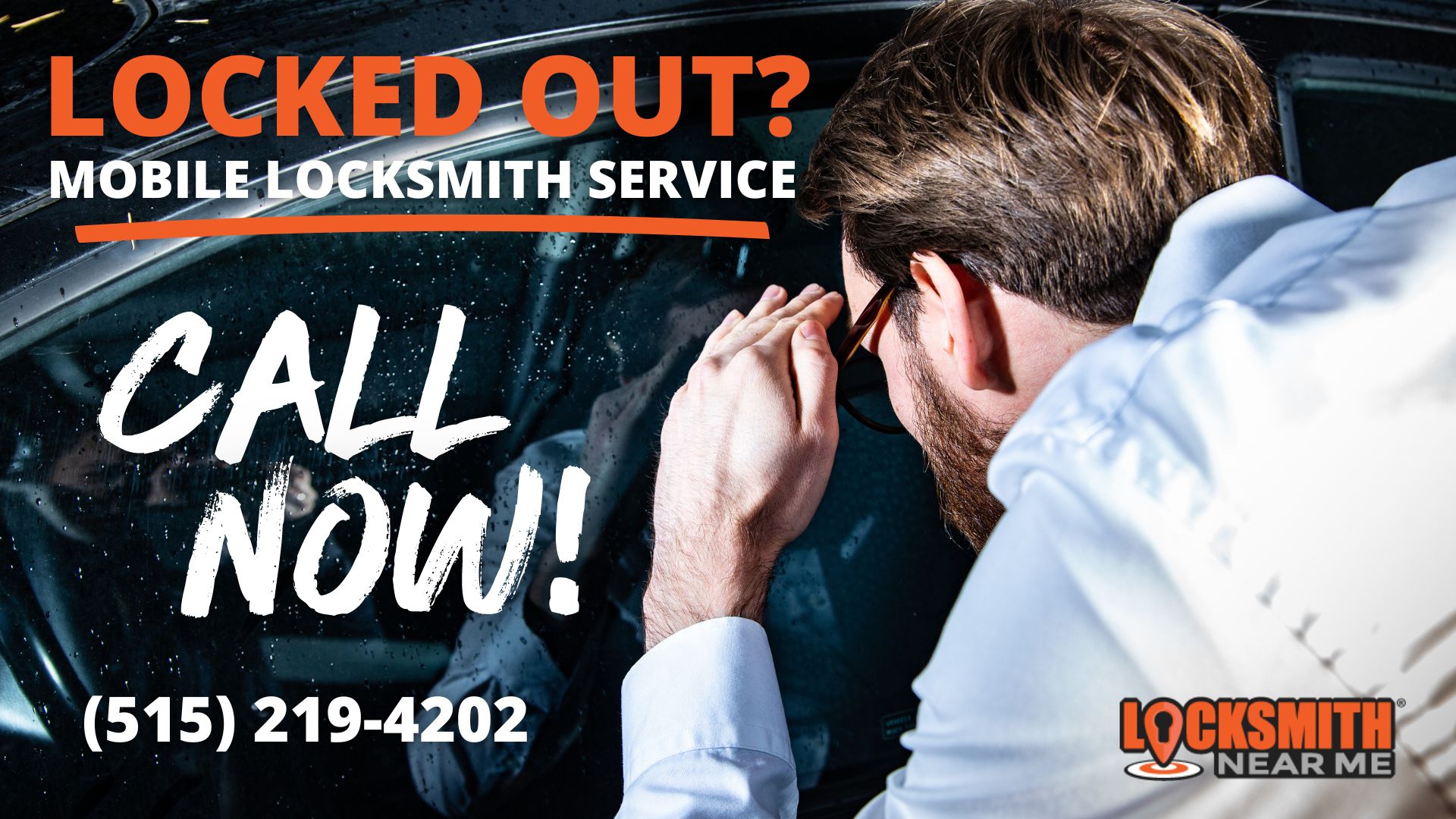 Getting locked out of the car is not only inconvenient, but it seems to only happen at the worst of times. Usually it's when our thoughts are elsewhere that we absent-mindedly close the car door just as we realize we left the keys inside.
The important thing is to not panic, or attempt to pry the door open with makeshift tools which could cause extensive damage to the door, turning a frustrating situation into an expensive one.
Instead, if you find yourself in the unfortunate situation where you've locked yourself out and need to get in quickly, it's best to stop and call a professional who has the tools and skills to get the job done right.
Our locksmith technicians are available day and night to provide assistance at your immediate location in Des Moines, Iowa and the surrounding area. We can open locked doors and can extract broken keys from locks, repair locks and replace lost or broken car keys.
Give us a call now at (515) 219-4202 to request lockout assistance.